Welcome to AALEP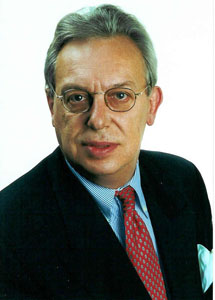 Welcome to the AALEP website. While maintaining the acronym and the AALEP brand, which is well-known, AALEP now refers to the Association of Accredited Public Policy Advocates to the European Union. We represent Public Policy Advocates who are duly accredited to the European institutions. Our mission is to enhance the development of professionalism, competence and high ethical standards for Public Policy Advocates  working in the public policy arena, primarily at the European level.
As professional Public Policy Advocates , we perform an important service not only to the organisations we work for and the clients we represent, but also to the public at large, in an ethical manner. AALEP members adhere to a stringent Code of Ethics that focuses on promoting the highest level of ethical public policy advocacy.
Established in 2005 as a non-profit international association (Association Internationale Sans But Lucratif) under Belgian Law, we will be working to educate people on the public policy advocacy process, and why EU citizens should be advocates at some level. The EU institutional structure and decision-making process is complex, which makes it difficult for decision-makers to clearly see an issue from all perspectives and to identify the best course of action. Public Policy Advocates serve as educators and information providers to help elected and appointed public officials make informed and logical decisions. Public Policy Advocates represent every walk of life in an effort to make sure their voices and issues are heard by decision makers.
AALEP believes that through transparency, continued ethical representation and a strong educational campaign, we will help EU citizens understand the critical roles that Public Policy Advocates play in our society.
AALEP has elaborated a Public Policy Advocacy Certificate Program in order to help those of all skill levels improve their knowledge of the EU decision-making process and the public policy advocacy profession.
Thank you for visiting our web site.
Christian D. de Fouloy
President of the Association of Accredited Public Policy Advocates to the European Union