Speaker's Profile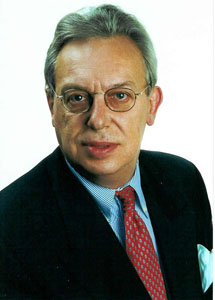 Overview
The following pages provides an overview of what I have to offer, along with a taste of what you can expect by having me as a Speaker.
What You Can Expect
Here's what you can expect from me:
Prompt, professional replies to your phone calls and email messages
A personal phone conversation prior to your event, so we can better understand how I can best serve you and your audience
An announcement about your event on AALEP website (This assumes that your event is open to the public and you want additional visibility for it)
A professionally prepared, dynamically delivered presentation focused on achieving the outcomes you want with your audience
A custom resource page, exclusively created for your attendees. It will include the slides I used in the presentation along with links to books, articles, and other resources I believe will be helpful
A quick follow-up communication after the event, to make sure I met your expectations.( I also want to know how you think I can improve)
I will customize my presentation to meet your organisation's specific needs. My goal is to facilitate the outcome you want to create.
Please keep in mind that I can make presentations as a key note or a workshop. I have also a half-day and in some cases, full day seminar version.
Biography
I am a multicultural French-American expert in public policy advocacy, lobbying, public affairs and government relations.
A Brussels-based resident since 1999, I'm the Founder and Chairman of the Association of Accredited Public Policy Advocates to the European Union (AALEP), a platform for representation, networking, education, ethics and cooperation for professional public policy advocacy practitioners. I'm also Managing Director of BAI- Business Advisors International Limited, an international consultancy offering a comprehensive and personalized range of government relations services to European, foreign organisations and governments.
Prior to moving to Belgium in 1995, I served as Senior Associate on the team of technical experts of the Washington World Group (WWG), a Washington-based firm engaged in lobbying activities on behalf of foreign nations to better inform Congress, the White House, Executive Departments and the American public of events and issues that affect foreign relations. Owing to my extensive background and numerous connections in business, political, academic and non-profit sectors, I served as a link for WWG to the European Union.
Back in 1991, I was Founder and Secretary General of the European International Consultants Organisation (EICO), a Geneva-based non-profit association created for the purpose of bringing highly qualified international consultants and advisors in diverse disciplines and improving the quality and efficiency of their services to governmental, non-governmental and multinational enterprises. In 1988, I was appointed as Secretary General of the International Committee Against Counterfeiting (COLC) headed by the former President of the Swiss Confederation to fight on an international level against all attacks on intellectual property rights, namely counterfeiting and unfair competition as well as influence international, intergovernmental or supranational organisations as well as government leaders on the need for increased protection and law enforcement.
I'm an expert on lobbying laws and have been retained by governments for the development of conceptual legal framework for lobbying and advocacy activities.
I've authored 12 books on political and economic issues and my latest work is the 'Fouloy's Explanatory Lobbying Dictionary' a single one-stop resource on the meaning and underlying concepts, processes and techniques used in lobbying, public affairs and government relations.
I'm a frequent guest speaker on government relations topics (seminars, workshops, roundtables) throughout the world.
Expertise Topics and References
Advocacy and Capacity Building
Strengthening the capacity of civil society organisations by providing CSOs and non-profit organisations with information and expertise and tailored training programmes for individual and organizational development of advocacy competencies.
Assisting civil society organizations in contributing to governmental anti-corruption efforts
Advocacy and Lobbying
Associations World Congress, Berlin 2016
GR Forum in Kiev, Ukraine 2015
Croatian Lobbyists' Society, in Zagreb 2014
Seminar organized by the Technical Assistance Exchange instrument of the European Commission with the Montenegrin Ministry of Justice, Directorate for Anti-corruption initiatives on the subject of 'Prevention of Corruption: Implementation of Integrity Plans'; Designated EU Expert on Panel IV: Legal frameworks of lobbying and raising the level of integrity of the institution. Topic: 'Ways of Implementing clean lobbying practices'
Seminar organized by the Foreign Trade Chamber of Bosnia & Herzegovina's Institute of Education on the subject of 'Perception of Lobbying into business, public and construction sector- experiences of the country in the region, in Sarajevo, Bosnia and Herzegovina. Guest speaker along with the President of the Croatian Lobbyists Association, Association of Lobbyists in Montenegro, President of the Assembly of the Association of Lobbyists in Serbia and Head of the Macedonian Center for Lobbying
Guest Speaker at the Public Affairs Community of Europe (P.A.C.E) annual meeting in Paris, France. Topic: 'Expanding the practice of lobbying to public policy advocacy'
GR Congress 2012 of Russia's National Association of Government Relations Specialists (The GR League) on the subject: GR Congress 2012 'An effective dialogue between business and government' dedicated to self-regulatory industry of government relations in Moscow (Guest Speaker)
Participation in two-day conference in Sofia, Bulgaria on the 'Roles of Lobbyists'. The event was aimed at members of the National Assembly of the Republic of Bulgaria, facilitated by the Economic Policy Institute in Bulgaria with funding from U.S. Embassy. The purpose of the conference was to engage with members of the National Assembly and their staff about the lobbying practices, and regulations in the United States and throughout the European Union as the National Assembly was deliberating on the extent to which Bulgaria should develop lobbying laws and code of ethics
Presentation of lobbying concepts, methods and tools to the School of Public Administration in Riga, Latvia
Presentation of lobbying concepts, methods and tools to the Ministry of Foreign Affairs in Bratislava, Slovakia
Introduced the lobbying and public affairs practice in the Middle East. Seminars held in Amman, Jordan, Riyadh, Saudi Arabia
Lecturer and Guest Speaker on lobbying and corporate public affairs at the following distinguished establishments (country alphabetical order): European Centre for Public Affairs (ECPA), Brussels, Belgium; European Institute for Public Affairs and Lobbying (EIPAL), Brussels, Belgium; AdEU-Advocacy Europe (ADEU), Brussels, Belgium; Institut des Hautes Etudes en Communications Sociales (IHEC), Brussels, Belgium; United Business Institute (UBI), Brussels, Belgium; Hawksmere seminars on lobbying and decision-making in Europe, Brussels, Belgium; EU Conferences Ltd., Brussels, Belgium; Université Catholique de Lille (UCL), Lille; France; Institut Supérieur Européen du Lobbying (ISEL), Paris; France; International School of Management (ISM), Paris, Fra,ce; Institut Européen de Management International (IEMI), Paris, France; Ecole Nationale d'Administration (ENA), Strasbourg; France; Université de Strasbourg, Strasbourg, France; Groupe ESC Toulouse, France; Groupe ESSEC, Paris, France; The Graduate Institute, Advocacy in International Affairs, Geneva, Switzerland; Seminar organized by Omniconsul in Lisbon, Portugal with the presence of EU Commissioner, Siim Kallas; Magement Training Center, Riyadh, Saudi Arabia; American League of Lobbyists (ALL), Washington D.C., USA
Lobbying Framework (Rules, Guidelines, Standards)
Appointed by the Government of Latvia (Anti-Corruption Bureau) as Expert for the development of a conceptual framework for lobbying activities under a World Bank Financed programme
Education
Engineered the first MBA Programme in Business Lobbying and EU/US interest representation in Brussels for the United Business Institute (leading business school) in Brussels, Belgium
Engineered the AALEP Executive Certificate in Public Policy Advocacy, an in-depth programme of 20 Units that extends over a six-month period, and represents a total of 144 hours
Listed Countries:
Belgium (Brussels); Bosnia and Herzegovina (Sarajevo); Bulgaria (Sofia) ; Croatia (Zagreb) ; Cyprus (Nicosia) ; France (Paris) ; Germany (Berlin), Jordan (Amman) ; Latvia (Riga) ; Montenegro (Podgorica); Portugal (Lisbon); Russia (Moscow); Saudi Arabia (Riyadh); Slovakia (Bratislava); Switzerland (Geneva); Ukraine (Kiev) United States of America (Washington D.C.).
Summary
Experience:
Highly regarded Government Affairs and Public Policy Expert with an exemplary reputation for superior ethical standards and a long track record of legislative focus, leading direction and strategy.
Leadership:
Recognized as a capable leader capable of driving significant legislative and organizational change. Skilled at building and leading effective teams, public speaking and presentations, advocacy and networking with individuals and associations who influence public policy. Passionate goal-oriented advocate who is skilled in the legislative and policy-making arena.
Strategist:
Shown to be an innovative and strategic legislative thinker with demonstrated expertise in the key issues affecting trade. Possesses consummate capabilities for developing EU strategies that address issues and directly align with an organisations' goals, initiatives, and brand objectives.
Relationship Acumen:
Evidences a strong understanding for and adeptness at developing, fostering, and leveraging principle relationships with elected and appointed officials, regulators to achieve company goals and objectives. Maintains an established network with leading lobbying firms, Members of the European Parliament, key policy makers and senior government officials at EU level.
Specialties
Government Relations
Public Policy Advocacy and Campaign Development
EU lobbying
Team Building
Leadership
Strategic Partnerships and Alliances
Strategic Communications
Government Official Relationships
Legislative Analysis and Relations
Next Step
In order to gain a better understanding of your needs and evaluate your request, as well as checking my availability, please kindly fill out and e-mail the form here below. Upon receipt I will get back with you right away.
Contact Details:
Christian D. De Fouloy
E-mail: aalep@numericable.be
Website: www.aalep.eu
Tel: + 32 2 330 51 76
Mobile: + 32 497 48 21 11
Skype: ChristianBrussels